Analytical study of factors affecting on Cyber-bullying using Multi-groups path analysis
Mahmoud Ali Moussa

كلية التربية بالاسماعيلية
Keywords:
Multi-group path analysis, Cyber-Bullying, Self-esteem, Empathy
Abstract
The study aims to use the Multi-groups Path analysis method as a statistical methodology used to verify the matching of models to analyze the path in a competitive model instead of calculating each model for each group separately, and then matching its indicators. The Moderator variable was used as a taxonomic variable.
Random sample had been drawn from 151 volunteers' students in bachelor's, and post-graduate studies. The sample responded to the electronic forum of the instrument. The study was based on the comparative causal approach. The researcher adopted scales such as cyber-bullying, Empathy (prepared by Mahmoud Ali Moussa, 2019), and the Rosenberg Self-Esteem Scale. The result revealed that the best fitted model was high Empathic participation in the index. Trajectory differentials were the negative emotions predicted of Cyber-bullying.
Keywords: Multi-group path analysis, Cyber-Bullying, Self-esteem, Empathy.
Downloads
Download data is not yet available.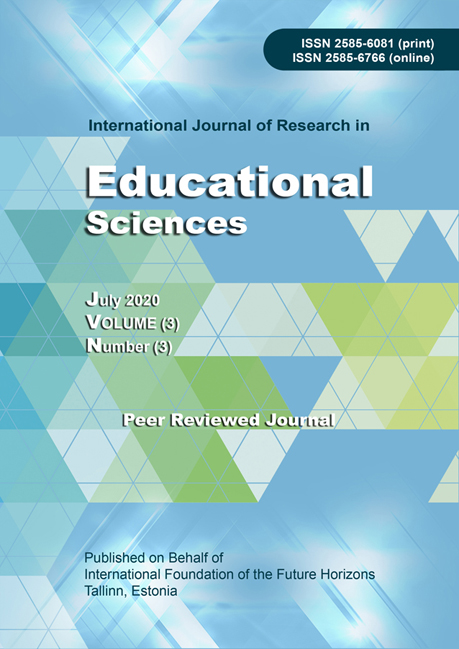 How to Cite
Moussa, M. (2020). Analytical study of factors affecting on Cyber-bullying using Multi-groups path analysis. International Journal of Research in Educational Sciences. (IJRES), 3(3), 251 - 288. Retrieved from https://www.iafh.net/index.php/IJRES/article/view/134
Copyright (c) 2020 Mahmoud Ali Moussa
This work is licensed under a Creative Commons Attribution-NonCommercial 4.0 International License.
Creative Commons License: CC BY-NC
Creative Commons Rights Expression Language (CC REL)