Artificial intelligence phobia and scientific research ethics
Mehany Mohamed Ibrahim Ghanaiem
Keywords:
Artificial Intelligence, Artificial Intelligence Phobia, Scientific Research Ethics
Abstract
Recently, many applications of artificial intelligence have spread, and fear associated with scientific research has appeared in various aspects of knowledge, as well as fear of the rapid progress of artificial intelligence. There are multiple expectations and fears about the role that these dangerous applications will play in human life, and what the world will look like in the coming years as a result of the tremendous technical development in various aspects of human life. The current study aims to identify the justifications for fear of artificial intelligence and the connection of this fear with the ethics of scientific research, and what are the ethics of scientific research that must be taken into account in order to avoid the phobia of artificial intelligence.
Downloads
Download data is not yet available.
References
أبو بكر سلطان (5/6/2023 ) أخلاقيات الذكاء الاصطناعي ، مجلة القافلة علي الموقع الالكتروني، https://qafilah.com-
البديوي ، إيهاب (2/6/2023 ) أخلاقيات البحث العلمي في ظل تقنية الذكاء الاصطناعي Chat Gpt ، صحيفة كنوز عربية، https://kenoozarabia.com-
ديلاك ، مارك أنطون ( 3/6/2023 ) ماذا عن المخاطر الأخلاقية للذكاء اصطناعي، https://ar.unesco.org/courier/2018-3/mdh-n-lmkhtr-khlqy-lldhk-lstny
غنايم، مهني محمد (2022) النزاهه الأكاديمية لدي أعضاء هيئة التدريس بالجامعات العربية في ظل التنافسية والتحول الرقمي، المجلة الدولية للبحوث في العلوم التربوية ، مجلد (5) عدد (2) أبريل
غنايم، مهني محمد (2023 ) دور الجامعات العربية في الاعداد لوظائف المستقبل في ضوء تطبيقات الذكاء الاصطناعي دراسة استشرافية ، المؤتمر السنوي (العربي السادس عشر، الدولي السادس عشر ) الذكاء الاصطناعي ومستقبل التعليم النوعي في مصر والوطن العربي ، كلية التربية النوعية جامعة المنصورة ،الفترة 17-18 مايو 2023
كريس فلانس : الذكاء الاصطناعي: تقرير يحذر من فقدان 300 مليون وظيفة في العالم مستقبلا ، في 28 مارس 2023 علي الموقع بي بي سي نيوز التالي، https://www.bbc.com/arabic/science-and-tech-65107841-
موقع العربية نت (2023). كيف سيغير الذكاء الاصطناعي العالم في 2030؟.. خبراء يجيبون(دبي - العربية.نت ) نشر في: 21 مايو ,2023: 12:56 م GST
موقع صدي نيوز : https://www.sadanews.ps/news/145515.html
اليونسكو التوصية الخاصة بأخلاقيات الذكاء الاصطناعي ، نقلا عن الموقع التالي (تاريخ 8/6/2023) - https://unesdoc.unesco.org/ark:/48223/pf0000380455_ara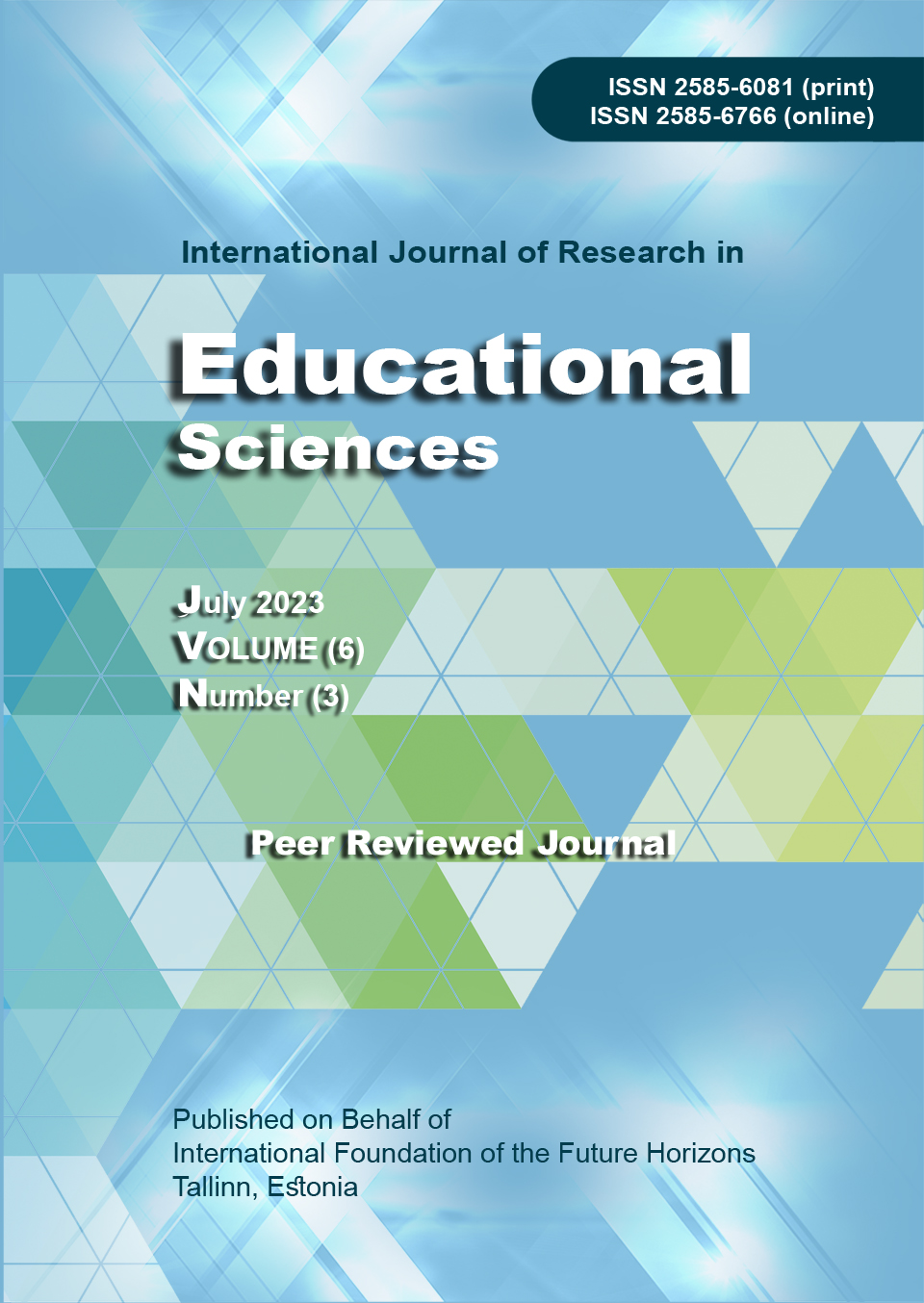 How to Cite
Ghanaiem, M. (2023). Artificial intelligence phobia and scientific research ethics. International Journal of Research in Educational Sciences., 6(3), 39 - 60. Retrieved from http://www.iafh.net/index.php/IJRES/article/view/416
Copyright (c) 2023 Mehany Mohamed Ibrahim Ghanaiem
This work is licensed under a Creative Commons Attribution-NonCommercial 4.0 International License.
Creative Commons License: CC BY-NC
Creative Commons Rights Expression Language (CC REL)