Effectiveness of a Constructive Model of Variables related to Depersonalization- Derealization Disorder of University Students
Ali Mahmud Shoeib

Professor of Mental Psychology, College of Education, Menofia University, Egypt

Ereny Samir Gobrial

Associate Professor Mental Heahlt College of Education, Zagazig University, Egypt, Ereny.gobrial@hotmail.co.uk
Keywords:
Depersonalization disorder, Anxiety, Depression, Obsessive compulsive disorders, University students
Abstract
The aims of this study were to identify the correlation between Depersonalization - Derealization Disorder (DPDR), anxiety, depression, and obsessive-compulsive disorders and to propose a constructive model of anxiety, depression and obsessive- compulsive disorders related to Depersonalization Derealization Disorder of university students. The sample consisted of 344 students (325 female and 19 male), with a mean age of (24.4) years. The study applied the following scales: structured clinical interview for depersonalization-derealization spectrum, Cambridge Depersonalization Scale, Generalised anxiety scale (GAD-7), Hamilton Depression Rating Scale and Maudsley Obsessional–Compulsive Inventory. Results indicated that obsessive-compulsive disorder and depression played a major role in developing DPDR due to a significant positive effect of these disorders, while anxiety had a weak correlation. The study developed a constructive model of variables related to DPDR based on AMOS software. The results illustrated that the contribution of obsessive-compulsive and depression as independent variables in predicting PDRD was 61.8 and 44.9, respectively, while no effect of anxiety was recorded. The findings also developed a model for the causal relationships between anxiety, depression, and obsessive-compulsive influence on DPDR disorder. The results of the causal model test indicated that the obsessive-compulsive variable is hypothesized to be a mediator in influencing the DPDR disorder as it is affected by both anxiety and depression.
Downloads
Download data is not yet available.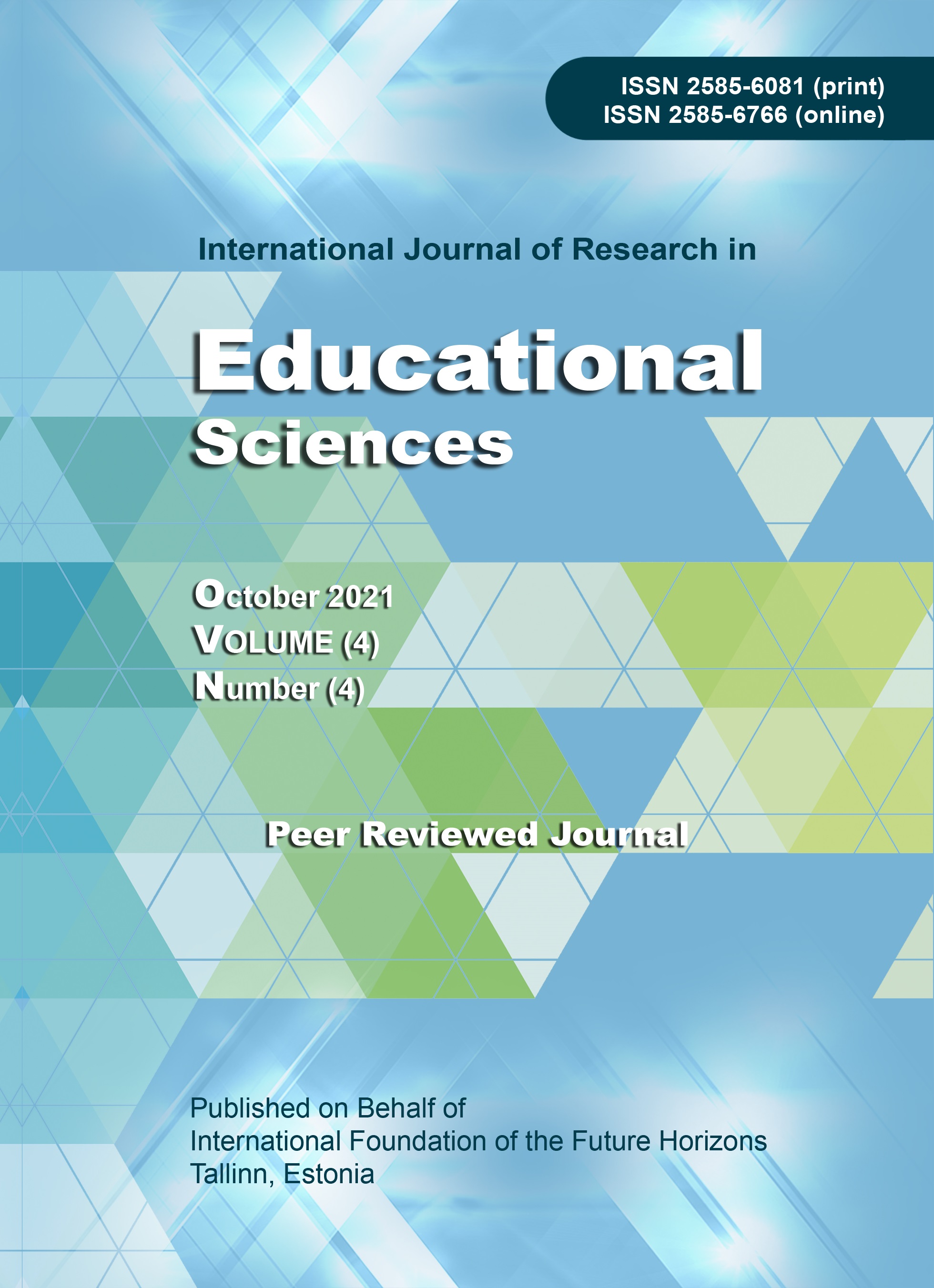 How to Cite
Shoeib, A., & Gobrial, E. (2021). Effectiveness of a Constructive Model of Variables related to Depersonalization- Derealization Disorder of University Students. International Journal of Research in Educational Sciences., 4(4), 55- 98. Retrieved from http://www.iafh.net/index.php/IJRES/article/view/319
Copyright (c) 2021 Ali Mahmud Shoeib, Ereny Samir Gobrial
This work is licensed under a Creative Commons Attribution-NonCommercial 4.0 International License.
Creative Commons License: CC BY-NC
Creative Commons Rights Expression Language (CC REL)