The future of education after the Corona (COVID-19) pandemic
Prospective scenarios
gamal ali eldahshan

Professor of "Foundation of Education", and the former Dean, College of Education, Menoufia University, Egypt.
Keywords:
corona virus pandemic, corona pandemic, pandemic, COVID-19
Abstract
Abstract: If thinking about teaching the future is a necessity at all times, then it is more necessary in light of crises, and starting from the educational crisis created by the Corona pandemic, by depriving millions of presence in educational institutions, it is one of the most serious crises faced by the world and its educational systems, then the matter requires necessity Rethinking the education system after B. Coruna, and based on the educational resources that we have to educate us and create them for the future that we envision, the future of co-existence on this planet, with the need to think in a scientific way and with the techniques and mechanisms of studying the future, and studying all future and expected scenarios at a stage Living with that pandemic and beyond. In spite of the seriousness of the Corona pandemic and its serious reflection on the education experienced by all countries, it pushed the world to review many of its assumptions and priorities, which appeared in the great debate that the pandemic caused among intellectuals, intellectuals, and academics about analyzing the pandemic society and beyond, but what occupies Educators, teachers, parents, and students is what the future will be in relation to the state of education beyond Corona and what are the expected scenarios and the best of these scenarios and the requirements necessary to implement that scenario, which is what the research paper seeks to address by trying to answer the following main question: What is the vision Receiving education after Corona period ? The main question is subdivided into the following sub-questions:
What are the most prominent challenges that faced education in light of the Corona crisis, even under the experience of distance education?
What are the most prominent expectations about the state of education after Corona? .
What are the different solutions that can be used to overcome the challenges that can guide post-Corona education?
What are the different scenarios for education in the post-Corona period?
Key words: corona virus pandemic, Corona crisis, distance education, scenarios, education
Downloads
Download data is not yet available.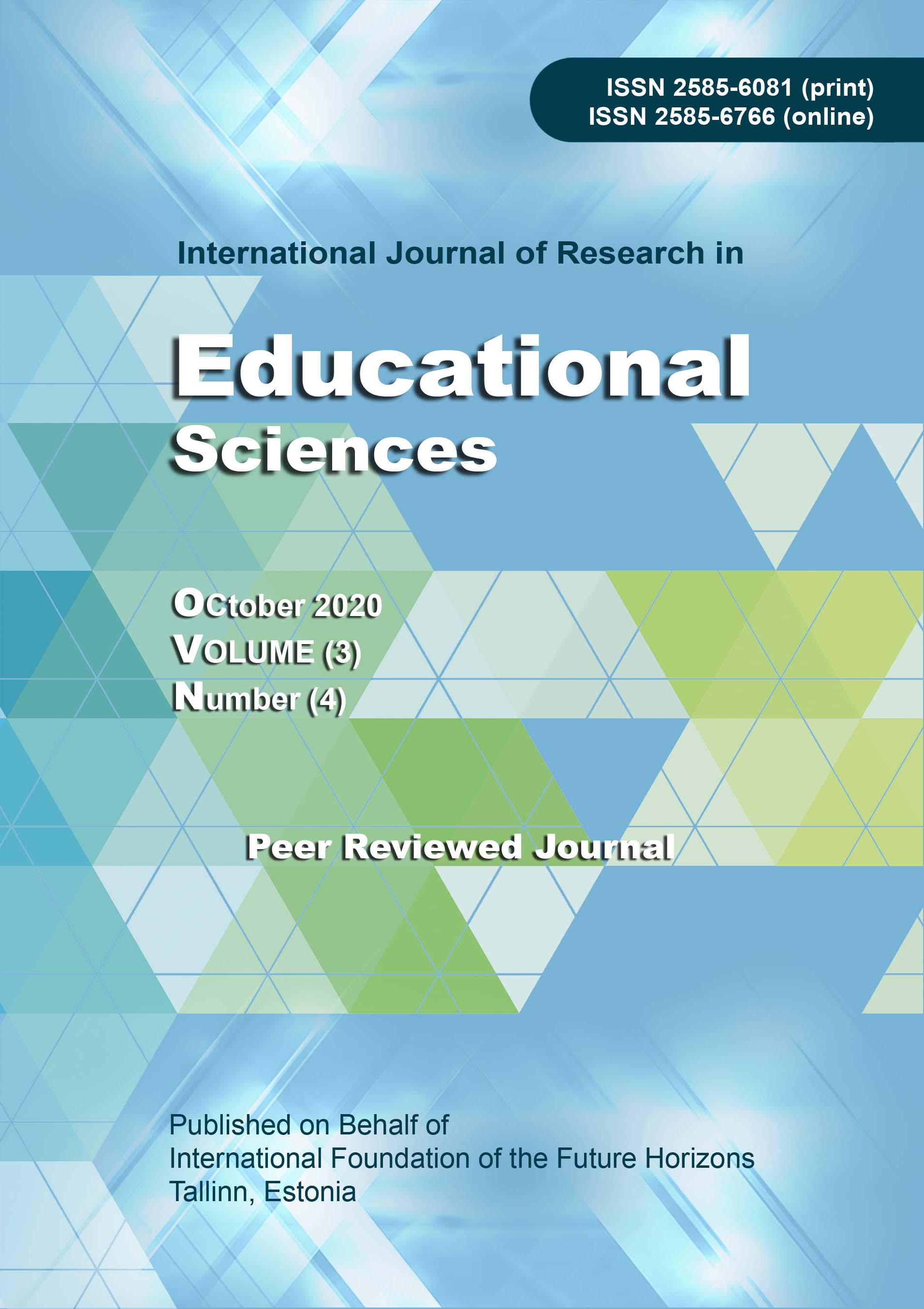 How to Cite
eldahshan, gamal. (2020). The future of education after the Corona (COVID-19) pandemic. International Journal of Research in Educational Sciences. (IJRES), 3(4). Retrieved from http://www.iafh.net/index.php/IJRES/article/view/225
Copyright (c) 2020 gamal ali eldahshan
This work is licensed under a Creative Commons Attribution-NonCommercial 4.0 International License.
Creative Commons License: CC BY-NC
Creative Commons Rights Expression Language (CC REL)