Artificial intelligence applications An Introduction to Education Development in the light of Corona Virus Pandemic (COVID-19) Challenges
Abdelrazek mokhtar Mahmoud

Professor of Curriculum& Instruction of Arabic Language Education, College of Education, Assiut University, Egypt. Razic2005@gmail.com , http://arid.my/0001-2264
Keywords:
COVID 19, Corona Virus Pandemic, Corona Virus, Pandemic, Corona, COVID-19
Abstract
Absract: The present study aimed to identify artificial intelligence and its applications that can be used to develop the educational process in light of the challenges of the Corona Virus Pandemic (COVID-19), and the study adopted the descriptive approach, by extrapolating and analyzing studies, researches, books and periodicals that relate to its subject. For the purposes of the study, an open questionnaire was designed to find out the most important problems and challenges facing the educational process and the role of artificial intelligence applications in facing these challenges. It was presented to some of the officials responsible for the educational process in university and pre-university education Who numbered (31).     The study found that there are several challenges and problems related to the following aspects: (the educational process - the educational administration - the teacher - the learner  the parents - the evaluation of the learners) in light of the Corona crisis, including: Limited availability of teachers and digital infrastructure in the educational environment, Weak interest in training teachers and learners to use modern technologies, And rely completely in the educational process on paper books.  It also concluded that through the use of some applications of artificial intelligence in the educational process, such as smart education systems, Virtual reality technology (VR) and augmented reality (AR), Layer applications, Aurasma, and Augmented 4 applications, among others in the face of some of those challenges and problems. The study presented some recommendations according to its findings, among the most important: The need to adopt some applications of artificial intelligence in educational institutions, Spreading technological culture and educating educational institutions and society about the positive effects of artificial intelligence, in addition to some other recommendations.
Key words: Artificial intelligence applications, Development of the educational process, Corona Virus Pandemic (COVID-19).
Downloads
Download data is not yet available.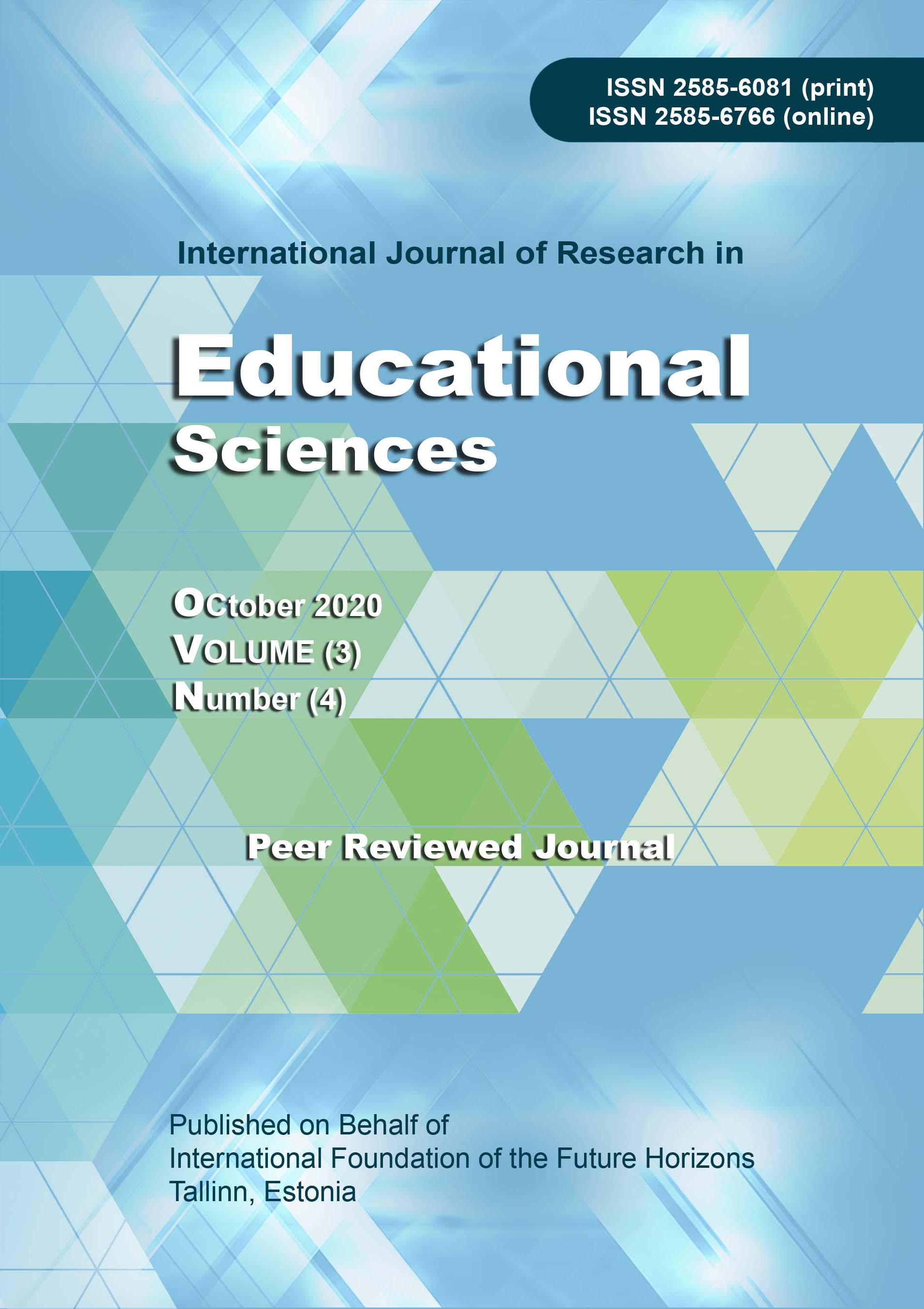 How to Cite
Mahmoud, A. (2020). Artificial intelligence applications An Introduction to Education Development in the light of Corona Virus Pandemic (COVID-19) Challenges. International Journal of Research in Educational Sciences. (IJRES), 3(4). Retrieved from http://www.iafh.net/index.php/IJRES/article/view/240
Copyright (c) 2020 abdulrazic mokhtar
This work is licensed under a Creative Commons Attribution-NonCommercial 4.0 International License.
Creative Commons License: CC BY-NC
Creative Commons Rights Expression Language (CC REL)